Find out what's in Fletch, Vaughan and Clint's beauty bags!
Publish Date

Tuesday, 13 November 2018, 1:26PM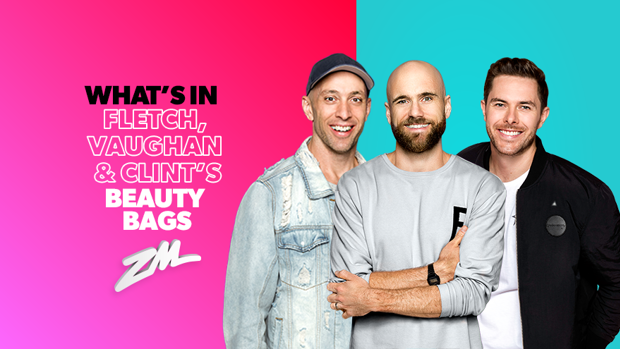 Last week we took a wee look into Megan and Bree's beauty bags!
The boys were offended they we didn't ask them about their beauty regime and since we're all for equality here at ZM, we've now found out about the boy's fav beauty buys!
If you had to cut your make up bag down to only 3 products, what would make the cut?
FLETCH: My Primal Earth shaving cream, my lip balm and Essano rosehip oil
VAUGHAN: Toothbrush, sunscreen and toothpaste
CLINT: My wife Lucy's moisturiser, the free John Varvatos aftershave I got from Cam Mansel, my Nivea No-White-Marks deodorant
If you had to stick to only one brand of beauty products what would that be?
FLETCH: Durex
VAUGHAN: Homebrand or Estée Lauder
CLINT: Banana Boat
Finish the sentence: my hair would be a mess without…
FLETCH: My hat
VAUGHAN: Male pattern baldness
CLINT: The haircuts I'm still getting every 3 weeks to cut out the perm Bree gave me