Find out what's in Bree's beauty bag
Publish Date

Thursday, 8 November 2018, 3:06PM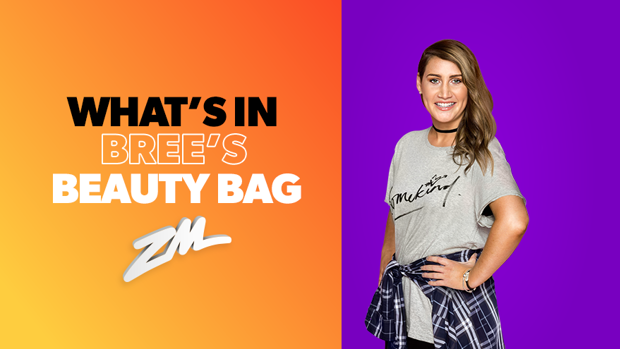 A lot of makeup and beauty products you purchase come from someone else recommending it. 
You gotta know if it's actually going to make you look like Gigi Hadid does in the Maybelline ads before you part with your pennies, right?
Luckily Bree has gone through all those 'beauty blunders' herself and can help you avoid the tragic orange tan with her top beauty buys!
We put the questions to Bree to see what beauty products are her go-to's: 
If you had to cut your make up bag down to only 3 products, what would make the cut?
Would have to be mascara.. without it I look asleep or sick. My eyebrow pallet with angle brush, they are my three big ones.. because you can never trust someone with bad eyebrows! 

If you had to stick to only one brand of beauty products what would that be?
Majority of my products are from MAC so I would have to say MAC only because I got intimidated by the stunning people who work there and got told "you need this in your life".. next minute I've spent $300 on eyelash glue and 7 different powders that I don't know how to use. 
Finish the sentence: my hair would be a mess without…
Kerastase shampoo and conditioner... but I feel like this question doesn't apply to me.. as my hair is always a mess.