Publish Date

Monday, 29 November 2021, 1:59PM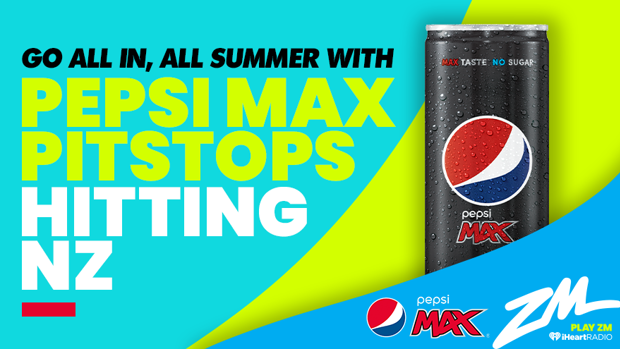 Whether this summer you're working on the tan...or working on getting your sweat on, ZM's Pepsi Max Pitstops have you sussed.
Catch the ZM Black Thunders on the road this summer parking up at all of your fave hotspots:
Mount Maunganui – 5 January
Blenheim – 6 January
Queenstown – 14 January
Napier - 14 January
Mangawhai - 30 January
Plus, snap a pic with the Pepsi Max Fame Frame, tag @ZMonline on your socials, and you could go in the draw to win back the cost of your summer!*
Keep ZM locked to find out where we'll be heading and go all in, all summer with Pepsi Max. Enjoy max taste with absolutely no sugar.