Publish Date

Wednesday, 28 October 2020, 11:00AM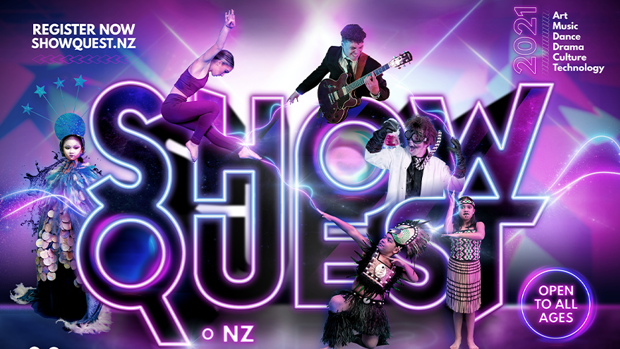 Aotearoa's biggest performing arts competition is back for 2021!

Showquest is an opportunity for ākonga across Aotearoa to develop their confidence and leadership skills, work collaboratively and express their creativity. Showquest is run by Rockquest Promotions, who have been active supporters of creative students since 1988 with Smokefreerockquest, Bandquest and Tangata Beats. Showquest supports schools and students from year 1 – 13 to showcase Art, Music, Dance, Drama, Culture & Technology.
The platform continues to develop and now offers three diverse programmes yearly.


Showquest (The original stage based live shows)
Toi (In collaboration with World of WearableArt)
OnScreen (Brand new for 2021! A short film challenge)

Check out www.showquest.nz to register your interest & for full info!