Our favourite anchorman Ron Burgundy is back!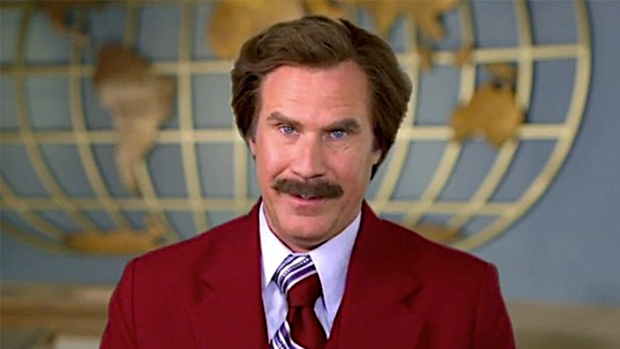 Everyone's favourite news anchorman Ron Burgundy is back, and this time, he features in a hilarious new podcast on iHeart Radio. 
Reprising his most iconic role, Will Ferrel brings us a new side of the news anchorman we've never seen before. The Ron Burgundy Podcast is everything we didn't know we needed, and it's better than we could have ever imagined. 
Each episode sees Burgandy tackle a new and different topic, with a special guest. The first episode? True Crime.
"True crime is white hot," Burgundy begins. "It's molten white hot. It's like a bucket full of lava. Everyone wants to know about the sickos out there. That's the bottom line."
The episode features forensic psychiatrist, Dr. Scott, who is comedically questioned about his qualifications as a doctor, is also occasionally asked questions on topic.
Take it from us that this is your newest podcast obsession. 
Take your Radio, Podcasts and Music with you