Your guide to staying safe and healthy during COVID-19
Publish Date

Thursday, 13 August 2020, 2:45PM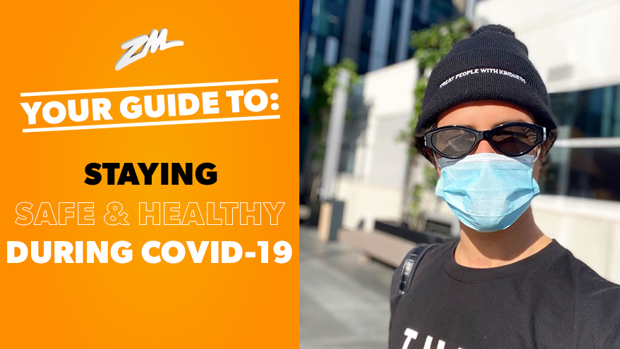 While Auckland has entered Alert Level 3 and the rest of NZ is in Alert Level 2, here's what you can do to keep yourself safe.
Stay Home
If you do not have to leave the house, or are feeling sick, then stay home. If you have to leave the house, the Government encourages wearing a mask and keeping a 2 metre distance from other people. 


Get tested if you have symptoms
If you think you are experiencing symptoms of COVD-19, head over to a testing station and get tested.
You can also contact your GP for a test- make sure to call ahead so that they can prepare for your arrival. That way you'll avoid long lines too!
Alternatively, you can call Healthline (for free) on 0800 358 5453 24 hours a day, seven days a week, or talk to your doctor.


Use the Covid tracing app
Download the Covid Tracing App here for Apple and Android users- keep track of any where you go, by logging it on the app or scanning QR codes at any location you visit.

If you do not have a smart phone, keep a written list of where you go and who you see instead.


RELATED: Make your own DIY mask


Find your 'Significant Locations' through Apple and Google Maps
If you have an iPhone, you can find the places you've been- here's how:
Go to Settings -> Privacy -> Location Services.


Scroll all the way down and go to "System Services."

Go to "Significant Locations" at the bottom.


Enter your passcode if prompted, or verify with Touch ID or Face ID.


Scroll down and

 

you

 

will

 

see

 

a "History" section that lists places

 

you

 

have

 

been.
If you have an Android phone, and use Google maps, here's how:
Launch

 

Google Maps.


Tap the

 

more button

 

(three horizontal lines) on the top left corner.


Tap

 

your timeline.

Tap the calendar icon to view a particular day.
Keep track of who you see/have seen
Make sure you take the time to write down the people you have been in contact with over the past few weeks. 


Make your own mask
The Government has encouraged wearing face coverings, and masks to prevent the spread of COVID-19 when you leave the house.
You can find these at supermarkets and pharmacies, or make your own with the instructions HERE.


RELATED: Hear what Dr Siouxsie had to say to FVM about the second lock down 
Check up on yourself, and your friends/family
It's totally normal to be feeling down or anxious about what is going on with COVID-19 in NZ. 

Make sure you check in with close friends and family through phone calls and video chats, to make sure you still have contact with them while you can't physically see them.
Everyone is feeling emotional at this time, so make sure you look out for those around you, and ask for help if you need it.
If you have any more questions or concerns, head to the covid19.govt.nz website, and keep up to date with developing news at nzherald.co.nz