You can now take an exotic bath in cheese, because why not?
Publish Date

Friday, 1 November 2019, 1:34PM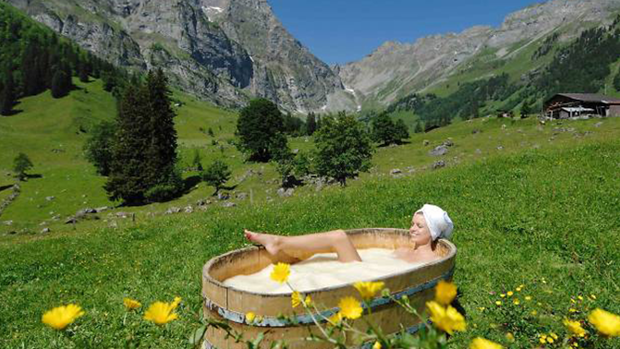 Whether you love cheese, or you LOVE cheese... this one is for you.
Soak yourself in cheese while you soak in the beautiful scenery of mountains and nature, with this insane experience outside of Switzerland!
For around $40, you can take a bath in the cheesy goodness, that is supposed to help your body with multiple organic properties for healthy skin.
Don't worry Insider tried it out for us and they answered our immediate questions.
No, the bath doesn't smell like you might expect from a tub filled with, cheese. It also feels like bathing in velvet, and not a heavy liquid like you would first think.
To enjoy a whey bath, visitors sit in a traditional, hand-filled, wooden tub in the fields outside of Alpkäserei Gerschnialp. 
If you do decide a cheese bath is a thing you need in life right now, you can find all the details on how to book your bath here.