Tip Top and Cookie Time just released an epic new ice cream flavour
Publish Date

Wednesday, 11 November 2020, 12:48PM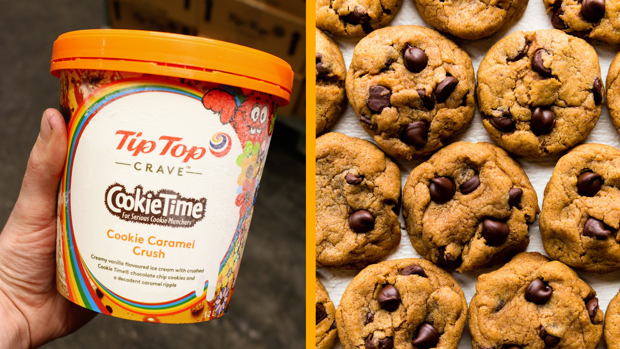 Another day, another food combo we are 100% here for!
Last night a post went viral on Facebook after Pak'nSave Westgate shared a photo of a new arrival hitting shelves:
Tip Top Crave, Cookie Caramel Crush ice cream!
The collab between Tip Top and Cookie Time sounds incredible according to the website "Creamy vanilla flavoured ice cream with crushed Cookie Time chocolate chip cookies and a decadent caramel ripple".
The post by Pak'n Save Westgate was simply captioned "COMING SOON 👀" and it turns out it's in supermarkets now across the country!
BRB running to buy it now!