This terrifying Netflix trailer will keep you up at night
Publish Date

Friday, 4 October 2019, 11:59AM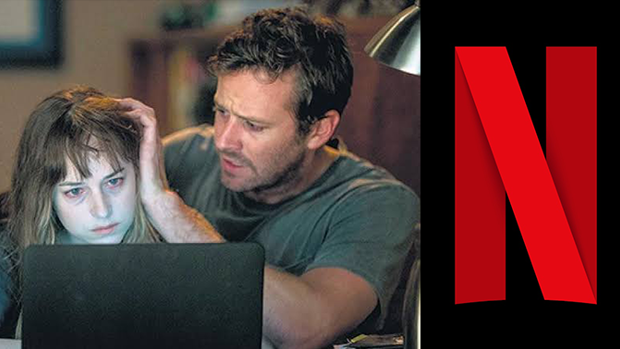 Warning: Article contains content that may disturb.
Netflix has unveiled the trailer a new horror movie that is making people's skin crawl.
Starring Fifty Shades of Grey star Dakota Johnson alongside Call Me By Your Name actor Armie Hammer, the film Wounds it set to terrify.
The film follows bartender Will (Hammer) who "discovers a cell phone after a violent brawl", and "he begins to receive ominous messages and his life quickly descends into a nightmare."
The trailer showcases some truly creepy and gross moments including a flood of cockroaches coming out of a bathtub and Will discovering mysterious wounds under his arm. EW.
Many thriller fans excited with some saying that it is giving them the vibes of the horrifying 2002 movie The Ring.
"This gives me The Ring vibes and I love it," one person wrote on the trailer's comments section.
Check out the spooky trailer here:
Wounds hits Netflix, October 18th