This kiwi company makes delicious ice-cream for your dog!
Publish Date

Friday, 19 November 2021, 3:28PM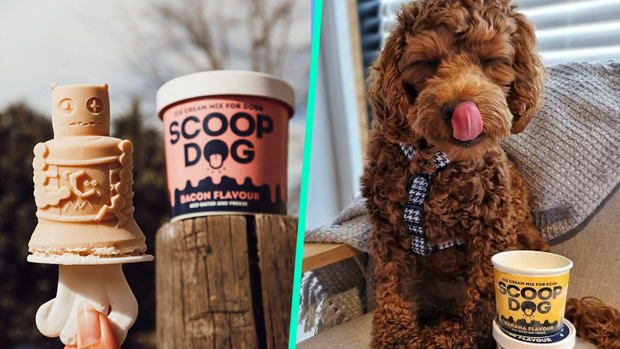 Ice cream for dogs - who would've thought!
Actually, Aleisha and Jono Kennedy thought of it, and it has dogs around the country jumping through hoops to get their tongues around it. 
The Dunedin husband and wife came up with the idea of Scoop Dog ice cream when their vet told them their dogs were not in the best of health because the couple kept sharing their human food with their pets.
''We're constantly getting told off by our vet for feeding our dogs human food. They get a bit chunky," said Aleisha Kennedy.
"There's so many meat treats and biscuit treats on the market for dogs, and we just thought, what's something different that nobody's doing, that's good for them."
She said they chose ice cream because it was a great way to help pets cool down on hot days.
"It's made with goat's milk which is quite good for dogs. It's easy for them to digest.
"It's not like human ice cream which is packed with sugar. It's got powdered honey to sweeten it, organic beef gelatin to help it set, and flavouring."
Treat your best friend this summer! They'll love ya for it. 

Want more? Laugh out louder with Fletch, Vaughan & Megan weekdays from 6AM – Or catch up with their poddy below!