This is the sex dream you'll have tonight, according to your star sign
Publish Date

Thursday, 20 September 2018, 2:41PM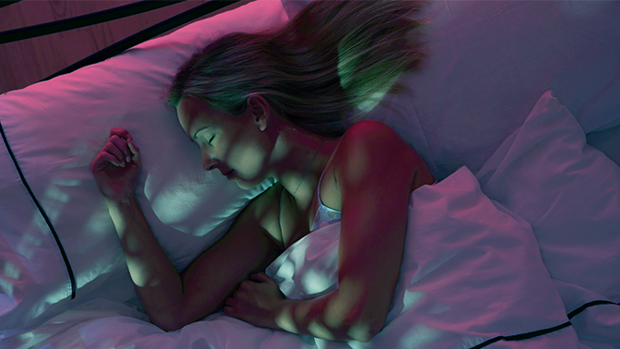 The best part of a good night's sleep is... sex dreams, baby! We all have them, so don't be shy.
We're here to tell you what sex dream you'll be having tonight based on when you were born!
ARIES (MARCH 21 TO APRIL 19): SEX IN A PUBLIC PLACE.
Aries is turned on by both the thrill of following your urges and of possibly being caught. So while Aries may only dream of sex in a public place tonight, this sign is just as likely to make it a reality tomorrow.
TAURUS (APRIL 20 TO MAY 20): SEX WITH THE ONE THAT GOT AWAY.
Taurus, once you fall for someone you never truly let go, which usually means keeping the love affair alive in your dreams. So there are definitely some exes parading through your imaginary bed while you're, well, in bed.
GEMINI (MAY 21 TO JUNE 20): A THREESOME… OR FOURSOME… OR…
Gemini could always do with a little more experiment, so no wonder their sexual policy is the more the merrier! Their sex dreams usually include a very ~fluid~ guest list.
CANCER (JUNE 21 TO JULY 22): GREAT SEX WITH YOUR PARTNER.
Coupled up Cancers will likely spend their dreams with the one they love. Single Cancers are not far off and will dream of the one who still has their heart, an ex or a current crush.
LEO (JULY 23 TO AUG. 22): SEX IN FRONT OF AN AUDIENCE.
Any shyness the exhibitionist of the zodiac has fades away in REM, which is why they are most likely to indulge in their ultimate fantasy: being ogled by an adoring audience while getting it on. 
VIRGO (AUG. 23 TO SEP. 22): SEX WITH SOMEONE YOU'D NEVER HOOK UP WITH IN REAL LIFE.
Virgo may be modest, but they're are the closet freak of the zodiac. Which is why in the safe space of their dreams, they often they find themselves dreaming about someone they would never hook up irl!
LIBRA (SEP. 23 TO OCT. 22): MAKING SWEET LOVE WITH "THE ONE."
Libras are all heart and they really believe that someday they'll find the one. So, when they dream about sex, it's usually with that one special person, whether they have a face to put on it or not.
SCORPIO (OCT. 23 TO NOV. 21): BDSM, BABY!
Scorpios are notorious for their intense and powerful libido which is associated with power. So, it can be hard for them to find a partner that can match their passion, which is why their dreams are no holds barred and likely include plenty of leather.
SAGITTARIUS (NOV. 22 TO DEC. 21): SEX IN THE GREAT OUTDOORS.
Sag is really just a child of nature who feels their most comfortable and turned on when they're in the great outdoors. The sex dream for them is in a field of flowers, or maybe up against a tree!
So what will you be dreaming about tonight?