The teaser trailer for new 'Love, Simon' follow up show is here
Publish Date

Sunday, 3 May 2020, 11:00AM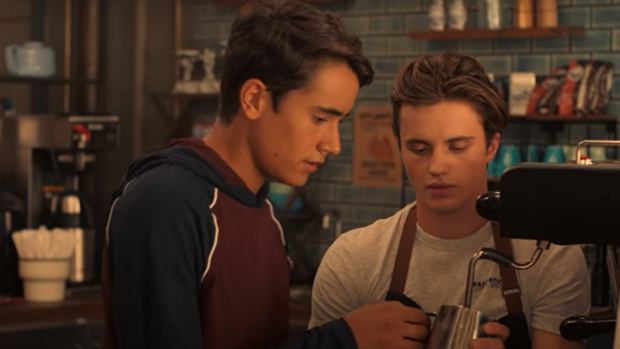 We fell in love with Love, Simon and now there's a brand new series based around the film.
The follow-up series to Love, Simon stars Michael Cimino, a Creekwood High School student, who is facing challenges at home, adjusting to a new city and struggling with his sexual orientation. 
When Victor starts to feel overwhelmed, he reaches out to Simon to help him navigate the ups and downs of high school.
Nick Robinson, who played Simon in the 2018 film, will narrate the series.
Taking place at Creekwood High, like the film, Hulu has chosen to invent completely new characters, even though it has been adapted from Albertalli's novel of the same name.
The trailer made its debut during Together in Pride, GLAAD's live-streamed COVID-19 charity event.
The first movie also became the first film from a major Hollywood studio focused on a gay teen romance.
The series is expected to be released in June on Neon.