Streets have released a new fruity 'Cornetto Dragon' in a cocoa black waffle cone
Publish Date

Friday, 3 September 2021, 10:50AM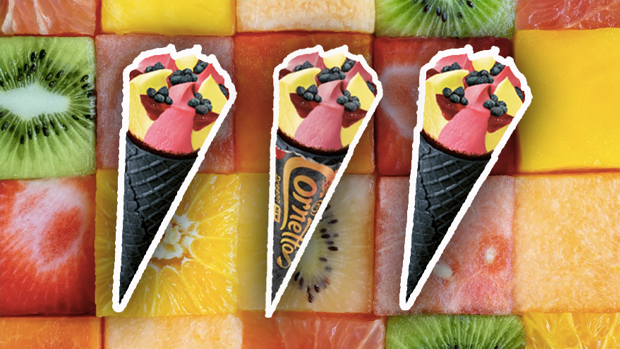 Just in time for summer? Please, please, please. 
Streets ice cream have just released a brand new version of their Cornetto, this one with a fruity base and a cocoa waffle cone.
We're talking a mango, passionfruit and creamy strawberry ice cream centre drizzled with strawberry sauce. 
But that's not even the best part, it's all topped off with chocolate cookie pieces! 
Okay, confession time... From what we know, the Cornetto Dragon is only available in Oz but we like to think that they use them as test dummies. 
Judging by previous Streets products though, we're pretty sure you'll find the new cones in the freezer section of your supermarket soon enough.
And like the good people we are, we'll certainly keep you posted. 
Want more? Laugh out louder with Fletch, Vaughan & Megan weekdays from 6AM – Or catch up with their poddy below!