Six60 make world headlines by being the biggest live act of 2021
Publish Date

Wednesday, 9 June 2021, 4:07AM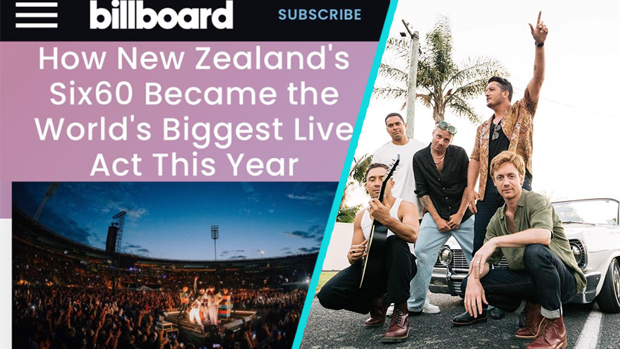 World famous in New Zealand, eh? 
Our favourite lads from Dunedin have made world news again by being recognised as the 'Biggest Live Act' for the year by Billboard. 
On April 24, the band performed to a sold out Eden Park crowd, with in excess of 50,000 in attendance, thus making it an official world record for 2021 in terms of live gigs. 
The band's Eden Park show capped off a string of shows around Aotearoa which is said to have grossed over 14 million dollars, and sold 168,761 across seven shows. 
 Talking to Billboard, Matiu Walters said "Every month we have a sit-down and try to figure out how to do something really big, to make a difference, we're continually trying to challenge ourselves."
With the Aussie travel bubble in full swing, Six60 have locked in a 9-show tour across the ditch beginning on November 3.
Before then though, the five are off to Dubai and The States to perform at the iconic Bottlerock Napa Valley festival, which also have Miley Cyrus, Megan Thee Stallion and G-Easy on the lineup. 
Not bad for 5 blokes from Dunedin, right? Man we're proud rn.