Six60, Benee, Drax Project and more record their iconic songs in Te Reo
Publish Date

Monday, 5 August 2019, 1:01PM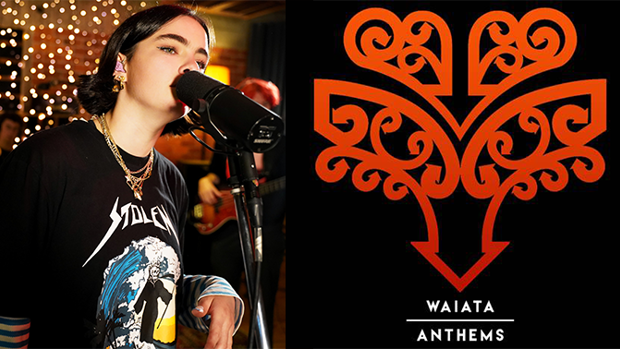 WAIATA / ANTHEMS features Six60, Stan Walker, Benee, Drax Project and more, to celebrate Māori Language Week / Te Wiki o Te Reo Māori 2019.
Māori Language Week runs September 9-15th this year, and to celebrate, some of NZ's top musicians are giving their music a shakeup.
Singer and songwriter Hinewehi Mohi is behind the project, to mark how far we have come as a country in terms of our incredible native language.
Benee performs Soaked, now Kua Kore He Kupu
Tracklist:
1. Hātea Kapa Haka - Aotearoa / God Defend New Zealand
2. Six60 - Kia Mau Ki Tō Ūkaipō / Don't Forget Your Roots
3. Stan Walker - Tēnā Rā Koe / Thank You
4. BENEE - Kua Kore He Kupu / Soaked
5. Drax Project - I Moeroa / Woke Up Late
6. Shapeshifter - Ngā Kano / In Colour
7. Kings - Kei Aro Atu Koe / Don't Worry Bout' It
8. Tiki Taane - Kei Tōku Ngākau Nei Koe / Always On My Mind
9. Sons Of Zion - Pōtere Ana / Drift Away
10. Bic Runga - Haere Mai Rā / Sway
11. TEEKS - E Kore Rawa E Wehe / Never Be Apart
12. Tami Neilson - Roimata / Cry Myself To Sleep
Watch all sneak peeks here. WAIATA / ANTHEMS out September 6, Pre-order here
Take your Radio, Podcasts and Music with you