Rainbow Paddle Pop martinis exist and they look DELICIOUS
Publish Date

Friday, 4 October 2019, 12:40PM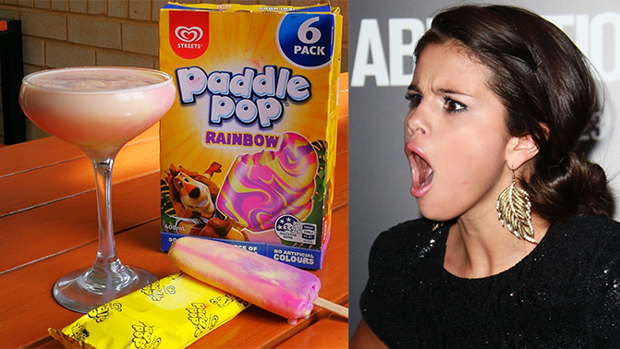 The iconic rainbow paddle pop has had a grown-up makeover and we're here for it.

The distinctive candyfloss-and-caramel flavour of the rainbow paddle pop has been whipped up with a generous shot or two of alcohol and served as an adult slushie in a classy martini glass.

The only place (according to Mouths of Mums) that is serving up this treat is The Beach Hotel in Seaford, Adelaide, so time to book some flights.

The martini costs around $10, but let's be real, the experience of this nostalgic drink is priceless.