Pods are being discontinued in New Zealand
Publish Date

Friday, 23 April 2021, 5:27PM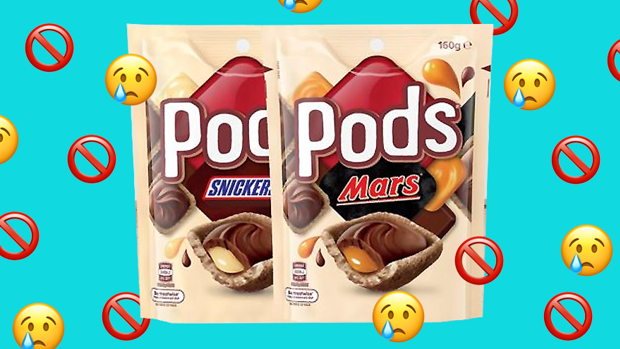 Whether you're a fan of Snickers or the original Mars Bar flavour, it's a sad day for Pods fans everywhere.
The beloved Kiwi snack that's been a go-to treat for many a road trip and movie night is being discontinued, according to manufacturer Mars New Zealand.
A statement from Mars New Zealand's general manager Peter Simmons read, "Due to changes in our manufacturing capability, we've had to make the difficult decision to discontinue Pods."
"We don't make these decisions lightly, and when we do, we always try to balance the expectations of our customers with the needs of our business. We recognise some will be disappointed by this change, and we hope it's not long before they find a new favourite treat from the Mars line-up."
Outraged Kiwis quickly took to social media to mourn the classic treat. One shared on Reddit that he had contacted the company, who responded telling him, "This product is not being manufactured and is no longer available."
"Time to panic buy Pods," one commenter decided.
"Genuinely sad. Loved pods. Used to get them sent to me in the UK when I lived there ... I will miss them," another wrote.
Article originally from the NZ Herald and re-published here with permission.