Plastic bags are officially banned from today
Publish Date

Monday, 1 July 2019, 9:48AM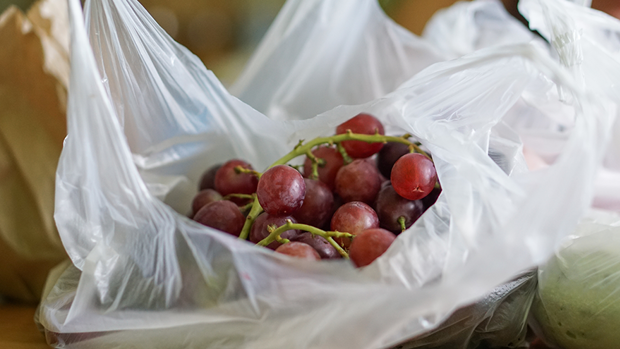 As of today, lightweight single-use plastic bags are banned, meaning that the likes of Dairy's and Supermarkets could face heavy fines. 
The rules apply to any type of plastic less than 70 microns in thickness, that's new or un-used, has carry handles, is provided for carrying sold goods, and is made of bio-based materials like starch.
The law also covers bags made of plastics that are degradable, biodegradable or oxo-degradable. 
The ministry has said it doesn't have any targets to prosecute businesses that flout the laws — but it has promised breaches will be enforced.
There have been warnings that retailers could face six-figure fines (up to $100,000), although a court would need to determine a penalty if a prosecution was successful.
However, the ministry has pointed out it wants to focus more on working with businesses to encourage compliance.
In the event that someone contacts the ministry to tell them about a breach, officers would contact the business and work with them to find out why they hadn't stopped giving out banned bags.
The ministry also plans to begin random retail precinct audits to assess levels of compliance and advise retailers where changes are required.
Sage said the six-month phase-in period had given retailers time to make the switch, and as at the end of last year, supermarkets were no longer offering single-use bags.
New Zealanders appear to have adopted the change early. Survey results show more than 80 per cent of shoppers were bringing their own reusable bags with them as at last September — up from just over half of shoppers a few months before that.
"I expect people to comply because New Zealanders want to do the right thing," Sage said.
"Banning these bags mean that we will be saving tens of millions of bags from going to landfill or getting into rivers, streams and into the ocean, protecting our marine life, seabirds and marine mammals. It also means that New Zealanders who are proud of our clean, green image are helping to protect that image."
Despite single-use plastic bags making up just a fraction of the plastics polluting our environment, Sage said the Government wasn't considering any other bans on such single-use items.
But she called the move "symbolic" — and said it had started a new conversation about how single-use plastics could be phased out.
This article was first published on nzherald.co.nz and is republished here with permission.