Pineapple cider exists thanks to this Kiwi company and we need it NOW
Publish Date

Monday, 13 July 2020, 5:00PM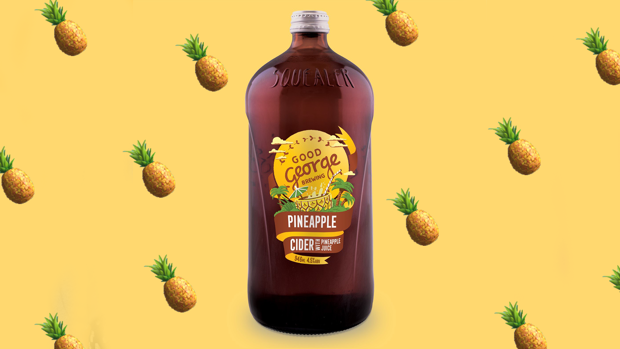 Whether you think pineapple should be on pizza or not, this cider will still be for you!
Thanks to the good people at Good George Brewing, we can sip on a pineapple cider and pretend we are sitting on a beach in the sun (when really we're wrapped in a blanket watching Netflix).
The fruity brew is described as a juicy, sweet bright yellow drink, bursting with pineapple! 
And to make you feel even better about counting this towards your daily fruit intake, this cider also has real fruit pulp- so keep it cold to keep it fresh.
The Good George pineapple cider is only a small batch, so you can buy yours here, or in the Good George outlets listed below:
-Good George Dining Hall, Frankton
-Good Neighbour, Rotonua
-Good Union, Cambridge
-Good George Taproom, Mission Bay
-Good George North Wharf, Auckland
-Good Local, Pyes Pa
-Good Merchant, Matamata