New thriller movie The Black Phone is in cinemas now and plz don't see it alone
Publish Date

Thursday, 21 July 2022, 8:00AM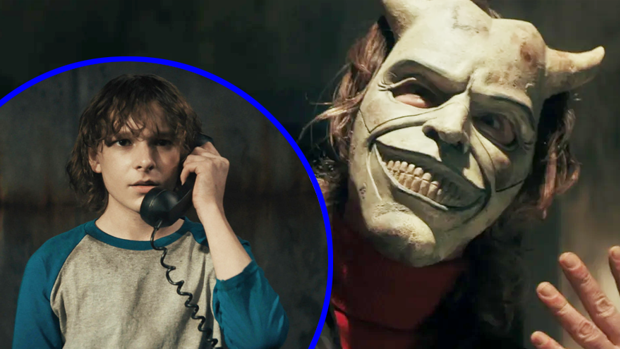 Thriller lovers, you might wanna wear a nappy to this one...
Get ready to have your heart rate up with The Black Phone, out in cinemas NOW.
Based on the short story written by Stephen King's son, Joe Hill, The Black Phone "follows a suspenseful tale of The Grabber, a child killer who snatches teen boys in broad daylight never to be seen again."
"Finney Shaw, a shy but clever 13-year-old boy, is abducted by a sadistic killer and trapped in a soundproof basement where screaming is of little use. When a disconnected phone on the wall begins to ring, Finney discovers that he can hear the voices of the killer's previous victims. And they are dead set on making sure that what happened to them doesn't happen to Finney."
Related: The trailer for thriller prequel Orphan: First Kill is here 13 years after the release of the original!
It's produced, directed, and co-written by Scott Derrickson, the writer-director of Sinister, The Exorcism of Emily Rose and Marvel's Doctor Strange. Starring Ethan Hawke as The Grabber, the cast also consists of Madeleine Mcgraw (Ant-Man and the Wasp) as Finney's younger sister Gwen, Jeremy Davies (It's Kind of a Funny Story) as Finney and Gwen's father, and James Ransone (Sinister) as Max.
Check out the trailer below.
Tbh you're going to wanna take all your mates with you coz this one is gonna make you never wanna answer the phone ever again...

Want more? Here's a bit we love from Bree & Clint – unleashed every weekday arvo from 3PM. They're always up to something!
Take your Radio, Podcasts and Music with you