Neutrogena has recalled their popular Light Therapy mask
Publish Date

Tuesday, 23 July 2019, 12:57PM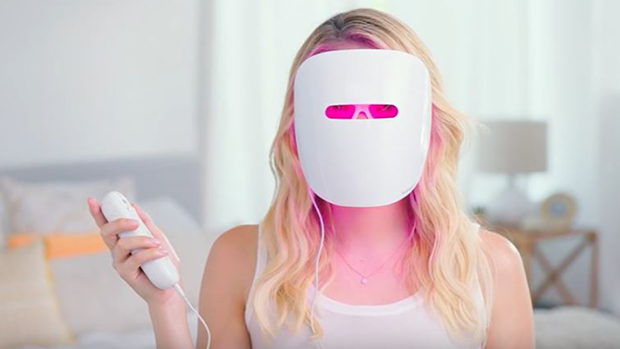 Neutrogena's Visibly Clear Light Therapy Acne Mask has been pulled from shelves, after expert claims they can cause damage to the eyes.
A spokesperson for Neutrogena told the Herald: "For a small subset of the population with certain underlying eye conditions, as well as for users taking medications which could enhance the eye's sensitivity to light, there is a theoretical risk of eye injury."
They said the decision to recall the masks was made "following consultation with the New Zealand regulator, MedSafe".
RELATED: Why you're not meant to use those black peel-off face masks
While Neutrogena has said the risk of injury is relatively low and the decision to recall the product was being made "out of an abundance" of caution, consumers are urged to cease use of the product immediately.
Celebs such as Lena Dunham and Kourtney Kardashian helped make the product popular, posting selfies of them being used on Instagram.
The Neutrogena Visibly Clear Light Therapy Acne Mask uses a combination of red and blue light to treat mild to moderate acne on the face.
If consumers have questions or concerns about the mask, or if they would like to return the product, Neutrogena encourages calling the Johnson & Johnson Pacific Consumer Care Centre: 0800 442 582.