Mac & cheese flavoured ice cream exists and we are pretty horrified
Publish Date

Friday, 16 July 2021, 6:22AM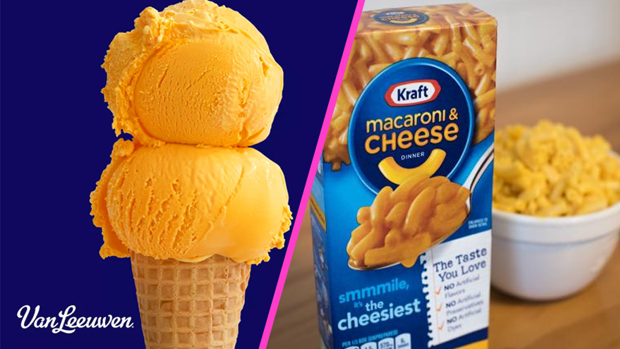 Ever wondered what a bright orange cheesy ice cream would taste like? Well, today is your lucky day.
New York ice creamery Van Leeuwen and Kraft have unveiled a new flavour perfect for the very small demographic of people who have eaten mac and cheese and wondered what it would taste like as a creamy frozen dessert.
The limited-edition macaroni and cheese-flavoured ice cream has left many asking the companies why.
The companies described the ice cream as a "cool, creamy scoop of ice cream that brings that comforting, nostalgic feeling from a warm bowl of Kraft Macaroni & Cheese."
Sounds pretty whack to us, but believe it or not the ice cream seems to be a hit, with all tubs sold within a few hours!
I mean we love mac and cheese, and we love ice cream.. but ONLY separately.