Love Island Australia's Mitch & Tina are no longer so clearly love doesn't exist
Publish Date

Tuesday, 15 February 2022, 1:44PM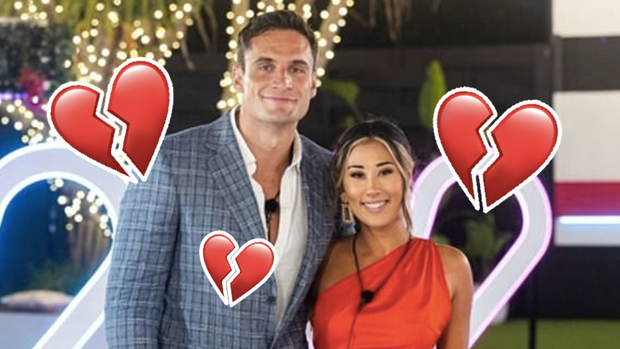 No, is this some sick joke?
We're afraid not - It appears everyone's fave couple (and eventual winners) from season three of Love Island Australia are no longer. 
The oh so sweet Tina took to Instagram to share the news after fans seemed no notice them being a little distant from each other of late. 
"This is difficult for me as my instinct is to deal with this in private,"  the story read.

"However, I have been living a very public life, and for that reason, I want to speak openly on here so that I never have to address it on the internet again."
She continued: "It's with a very sad, heavy heart that I tell you guys, Mitch and I are no longer together. I'm so devastated to be sharing this news with you and I am still processing the situation. Sadly, this was not our time and we agreed that the best decision for us right now is to part ways."
Following Tina's post, former Aussie rules footballer Mitch made his own Instagram story, reiterating the pair's views and vowing to "stay in contact as much as possible".

"I am Tina's biggest supporter and always will be. She is such an amazing person who I could not speak more highly of."
Noting that it's "honestly shattering" things didn't work out, Mitch thanked his fans for their support during his Love Island journey.
We know love may not last forever, but we really thought these two were different! Ughhhhhhhh. Another one bites the dust I guess. 

Want more? Laugh out louder with Fletch, Vaughan & Megan weekdays from 6AM – Or catch up with their poddy below!
Take your Radio, Podcasts and Music with you