Jackass 4 is on the way - Whether you like it or not
Publish Date

Monday, 12 July 2021, 5:05PM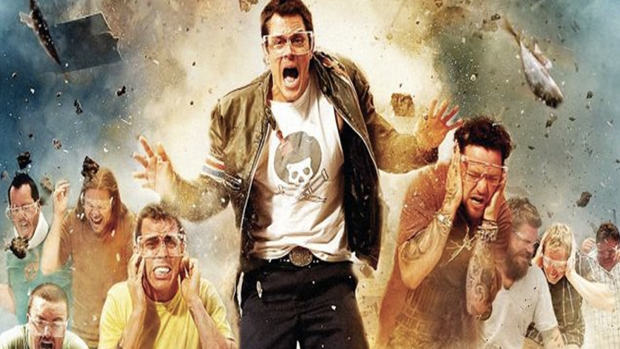 It wasn't everyone's cup of tea but the boys are back!
Whether you were into it or not, the stunts from the Jackass crew were pretty hilarious (and also idiotic) and it's not long until we get to see it all again. 
The fourth official installment of Jackass is set to be released on 22nd October, and we can expect a trailer to be dropped next week on the 20th July.
The latest film will feature the usual suspects like Johnny Knoxville, Steve-O, and Wee Man, but we can also expect to see a few other celebs too, including Shaquille O'Neal and Post Malone. 
Unfortunately, according to the NY Post, OG Jackass alum Bam Margera won't be back, after dealing with his own personal demons, and allegedly being fired over his refusal to adhere to the conditions set forth by production—including routine drug testing and participating in ongoing counseling.
Putting out a promotional poster via Instagram, the guys have dubbed themselves as "A bit older, and a lot greyer, but definitely not wiser". 
And judging by their previous films, you really don't have any idea what they will get up to, but there will certainly be pain involved.
Expect to see Jackass 4 in a cinema near you from October 22nd.
Want more? Here's a bit we love from Bree & Clint – unleashed every weekday arvo from 3PM. They're always up to something!