Jacinda Ardern resigns as Prime Minister: "the greatest honour of my life"
Publish Date

Thursday, 19 January 2023, 4:15PM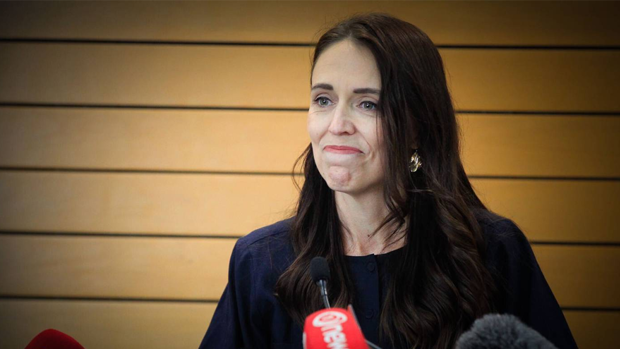 Prime Minister Jacinda Ardern will stand down on February 7.
She said she had hoped to find the energy and heart to continue in the role over summer, "but I have not been able to do that".
The two-term PM said she had reflected on her own future. "This has been the most fulfilling five and a half years of my life," Ardern said.
She made the announcement choking back tears.
A caucus vote will occur on Sunday for a new Party leader - and new Prime Minister.
Grant Robertson told Ardern he would not be putting his name forward to be leader of the Labour Party - and new PM.
Labour had taken the decision to choose a new leader within three days, Ardern said.
The PM said her team were well placed to take the country forward and contest the next election.
"I am not leaving because I believe we can't win the election but because I believe we can and will."
She said there was no secret scandal behind her resignation. "I am human. We give as much as we can for as long as we can and then it's time. And for me, it's time.
"I am leaving because with such a privileged job comes a big responsibility. The responsibility to know when you are the right person to lead - and also when you're not."
How the world has reacted to her shock resignation
The news shocked New Zealanders and people overseas, who immediately took to social media to post their messages to and about Ardern.
Australian Prime Minister Anthony Albanese wrote on Twitter that "Jacinda Ardern has shown the world how to lead with intellect and strength."
"Jacinda Ardern showed the world that a small country could be a leader internationally; a leader in decency and in building bridges between people, cultures and religions at home and abroad," wrote Mike Rann, chair of the Climate Group and former South Australia Premier. "She also deserves enormous credit for her government's management of the Covid 19 crisis."
New Zealand actor Sam Neill said he was "not surprised" by Ardern's announcement. "Prime Minister Jacinda Ardern resigned today. I am not surprised nor do I blame her. Her treatment, the pile on, in the last few months has been disgraceful and embarrassing. All the bullies, the misogynists, the aggrieved. She deserved so much better. A great leader. Thanks PM," he wrote on Twitter.
For live updates on this story head to nzherald.co.nz 
Take your Radio, Podcasts and Music with you