Has Adele got a new man on the scene?
Publish Date

Tuesday, 20 July 2021, 12:05PM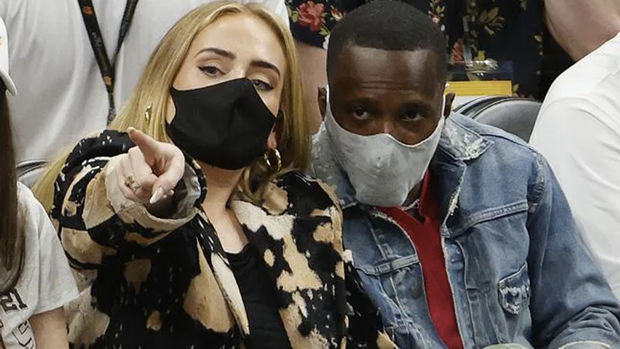 Rumour has it, ooooh.
Could Adele be dating Lebron James' agent, Rich Paul? The rumour mill has started as the two were seen together courtside at the NBA finals basketball game on the weekend. 
Adele and Paul are seen laughing and enjoying the game in the snaps but don't seem to be overly romantic.
Although an ESPN basketball commentator did add some fuel to the fire as he referred to Adele as Paul's girlfriend.
"Rich Paul brings his girlfriend to the game sitting next to LeBron. His girlfriend is Adele," Brian Windhorst reports.
He added: "This is the first time they've come out in public together, so this will be all over the tabloids, especially in England tomorrow."

A very successful player agent, Rich Paul has some of the NBA's biggest names on his roster and has a reported net worth of over 100 million dollars.
Adele or Rich Paul are yet to set the record straight. 
What a shame they got rid of kiss cam since the pandemic... That woulda settled it!