Fix and Fogg have released their 'Choc Berry Everything' peanut butter and we NEED to try it
Publish Date

Friday, 16 July 2021, 12:13PM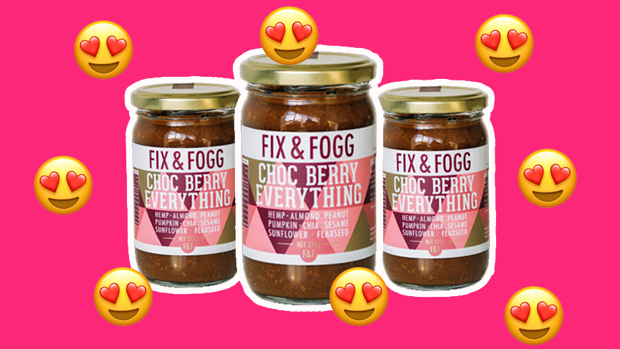 Drum roll please...
They really are the peanut butter magicians, so it won't surprise you that Fix and Fogg are back with their newest creation.
Introducing Choc Berry Everything. A combination of their infamous 'Eveything Butter' with the addition of New Zealand made chocolate and chewy berry pieces. Drooling yet?
The official run down describes Choc Berry Everything as "our Everything Butter, added rich New Zealand made chocolate and mixed in chewy berry pieces to create your new favourite spread. It's crunchy, chewy and the perfect amount of chocolatey."
As you can imagine, Fix and Fogg fans have come out in droves to express their gratitude...
"😍😍😍 hello, is this heaven?" politely asked one, while others just as eloquently put it "This sounds amazing! 😍😍" and we certainly agree with both!
Fix & Fogg nut butters can be bought at most supermarkets, but also online (but while stocks last).