Five more celebs have been revealed for Celebrity Treasure Island!
Publish Date

Wednesday, 3 August 2022, 7:00AM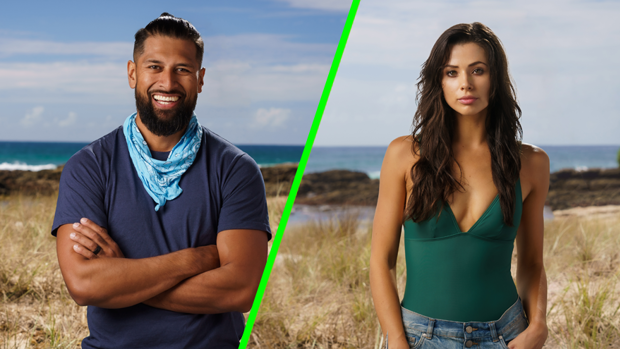 Courtenay Louise, Karen O'Leary, Perlina Lau, Shimpal Lelisi and Te Kohe Tuhaka are the next group of celebrity castaways joining Celebrity Treasure Island!
Courtenay Louise
A talented actress, Courtenay is best known for playing Monique Strutter on Shortland Street, while also appearing in My Life Is Murder (2019) and Superwog (2017). Fierce, competitive and "a big personality", Courtenay is happy for her fellow campmates to underestimate her if it means coming out on top for her charity, Voices of Hope. 
Karen O'Leary
Karen is an early childhood educator, comedian, and actor – most well-known for her role as Officer O'Leary in TVNZ 2's cult-hit, Wellington Paranormal. Karen's quick-wit and addictive sense of humour have seen her score legions of fans across Aotearoa, but she's taking Celebrity Treasure Island seriously for Mary Potter Hospice.  
Perlina Lau
Perlina is an accomplished actress who began her screen career with web series Flat3. In 2021, Perlina starred in TVNZ's Creamerie, which won rave reviews, as well as a NZ Television Award for Best Drama Series and was later picked up by HULU. With a close friendship and working relationship with former CTI contestant JJ Fong, Perlina may have the inside scoop on how best to play this game. 
Shimpal Lelisi
An actor, director, writer and presenter, Shimpal Lelisi is one of the original members of The Naked Samoans comedy group and has starred in many popular TV and movie hits. Rolling with the old adage, 'go big or go home' as part of his strategy, Shimpal reckons he's got a good chance of going all the way for his charity, Women's Refuge.  
TeKohe Tuhaka
TeKohe has had an illustrious stage and screen career as both producer and actor. Growing up learning to forage for food while out in the great outdoors, TeKohe will be at home at camp with his fellow castaways and may have just found his upper hand for Water Safety New Zealand.  
Courtenay, Karen, Perlina, Shimpal and Te Kohe join Alex King, Guy Montgomery, Mike King, Ron Cribb, Siobhan Marshall and Dame Susan Devoy, who were all announced on Monday.  
The next group of celebrity castaways will be announced on Friday right here!
Check out the first group of celebs here.
Celebrity Treasure Island is coming soon to TVNZ 2 & TVNZ+. 
Take your Radio, Podcasts and Music with you