Everything you need to know about 'Stoned at the Nail Salon' including the hilarious memes
Publish Date

Thursday, 22 July 2021, 3:39AM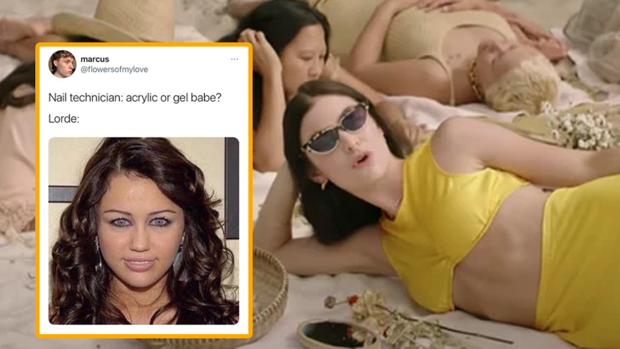 Lorde has released another song from her upcoming album!
The new track is called 'Stoned at the Nail Salon' and is the second song from her highly anticipated album, Solar Power. 
Chatting to fellow kiwi Zane Lowe on Apple Music's New Music Daily, she discussed the thoughts behind the song and the coming of age journey that it takes you on.
"This song is sort of a rumination on getting older, settling into domesticity, and questioning if you've made the right decisions."
"I think lots of people start asking those questions of themselves around my age, and it was super comforting to me writing them down, hoping they'd resonate with others too. I used this song as a dumping ground for so many thoughts..."
Not only is the new ballad a beaut, but it has also unveiled a few classic memes that we really have to share!
But given the slow nature of her latest track, our girl has a few fans questioning the direction of the album...
Solar Power the album is set for release on August 20th.
Want more? Here's a bit we love from Bree & Clint – unleashed every weekday arvo from 3PM. They're always up to something!