Everyone is freaking out about the Spice Girls playing The Circle Season 4 (including us)
Publish Date

Wednesday, 11 May 2022, 3:12PM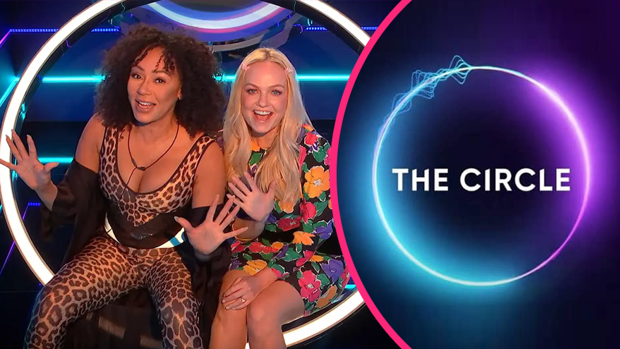 If anyone was to catfish me I'd hope it would be The Spice Girls!
*WARNING... SPOILERS AHEAD*
Our fave Netflix reality show The Circle is back... and it's got some extra spicy guests!
Remember back in Season 2 when they let players believe that the real Lance Bass was in the game with them, when in reality it was his personal assistant Lisa? That was iconic.
Now they've one up'd themselves by casting the Spice Girls on season 4. Mel B (Scary Spice) and Emma Bunton (Baby Spice) to be exact. Kinda like if that Lance Bass twist had been, y'know, the actual Lance Bass. 
Mel B and Emma are not playing themselves, cause that would be an unfair advantage right. Instead, the two are becoming one to play as a catfish.
Their profile was selected by the first top-rated game player, Frank, (who had no idea that he was actually choosing a persona to be played by the Spice Girls). He picked 28-year-old Jared for them - a children's book author and stuffed chicken enthusiast... nice!
The Spice Girls are playing for prize money — but not for themselves. Mel B and Emma are told that if they can successfully evade all the catfish hunters, an additional $50,000 will be added to the prize fund.
Meaning that the winner of season 4 could take out a massive $150,000! 
This is the first and only time we will ever root for a catfish!

Want more? Here's a bit we love from Bree & Clint – unleashed every weekday arvo from 3PM. They're always up to something! 
Take your Radio, Podcasts and Music with you