Booksmart is out this week, and you NEED to watch it!
Publish Date

Monday, 22 July 2019, 9:05AM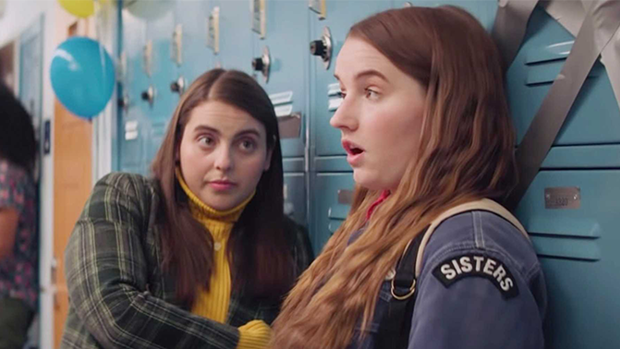 Our Hollywood correspondent Dean McCarthy sat down with the cast of the brilliant new Booksmart, a coming of age comedy – which hits cinemas this week.
Academic overachievers Amy (Kaitlyn Dever) and Molly (Beanie Feldstein) thought keeping their noses to the grindstone gave them a leg up on their high school peers.
But on the eve of graduation, the best friends suddenly realize that they may have missed out on the special moments of their teenage years.
Determined to make up for lost time, the girls decide to cram four years of not-to-be missed fun into one night -- a chaotic adventure that no amount of book smarts could prepare them for.
The on-camera chemistry between the two leads is electric, authentic and undeniable. Their friendship was so real that you'll be left believing they were in fact besties in real life!
After finding out that the two stars lived together during production, our man on the ground McCarthy decided to put them to the test to find out just how close they really become, with the Booksmart Besties Quiz.
In her directorial debut, acclaimed Hollywood actress Olivia Wilde has audiences in stitches as she takes us through the tears, tantrums, and trauma of leaving High School!
With Booksmart currently sitting at 97% on Rotten Tomatoes (the industry go-to on Hollywood reviews), Wilde opens up about how this film is the teenage answer to the iconic tale of modern friendship - Bridesmaids.
Booksmart is undeniably hilarious, and is out July 25th!