Bars are starting to use pasta straws to reduce plastic!
Publish Date

Wednesday, 9 October 2019, 1:47PM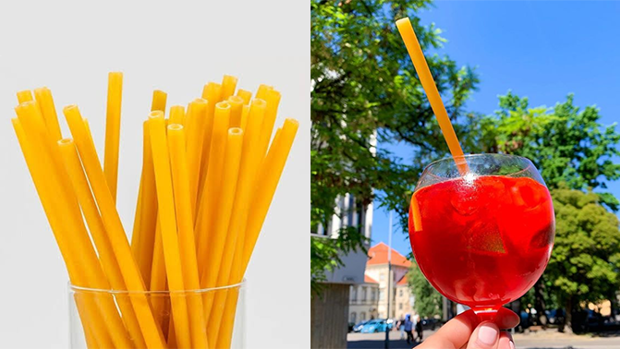 This takes our love of pasta, and the environment, to a whole new level!
Bars in Italy, the home of pasta, have come up with a brilliant way to save the turtles and reduce the use of plastic with their drinks:
Pasta Straws!
Reddit user u/GranFabio, shared a snap of their drink with a pasta straw, writing: 'Here in Italy bars are starting to use pasta as straws to reduce plastic use. Our technology amazes the world another time.'
The straws made from wheat and water that are 100 percent vegan and biodegradable. They also last for up to an hour – just don't try to use them with your tea or coffee!
And the crazy thing is- a few places in the UK have actually already been giving pasta straws a go with the brand Stroodles!
Could this be the best new replacement for plastic??