A chef has recreated McDonald's famous Sweet 'n' Sour sauce on TikTok and it's surprisingly easy
Publish Date

Thursday, 17 June 2021, 4:05AM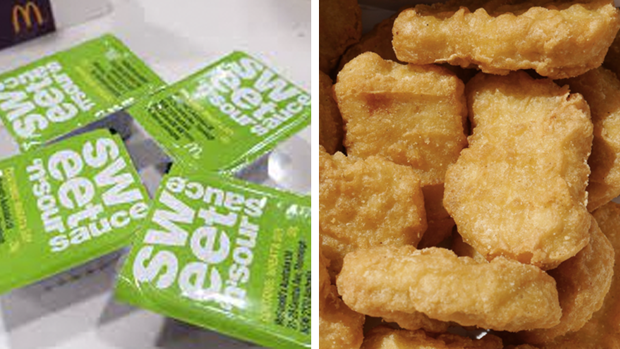 Is there a better feeling than when the McDonald's worker gives you an extra pottle of Sweet 'n' Sour for the nugs? 
Now, you won't need to ration the sauce thanks to this genius chef on Tik Tok. 
And all you need is 5 ingredients, that are mostly kitchen staples anyway. Apricot jam, peach preserve, vinegar, paprika and onion powder.
Joshua Weissman, or better known as Flakey Salt has managed a sizeable Tik Tok following with only 5.3 million followers, with his recent sauce vid already having over 4.5 mill views in 3 days! So he must be pretty legit. 
So if you're frying your own nugs at home, while you wait why not try out the famous Macca's sauce and get the authentic experience. 
You can even up the stakes by eating it in the car and tossing the bag onto the backseat to never be seen again!