Sex, lies and videotape: What you can expect from New Zealand's filthiest reality show, Heartbreak Island
Publish Date

Thursday, 7 June 2018, 9:20AM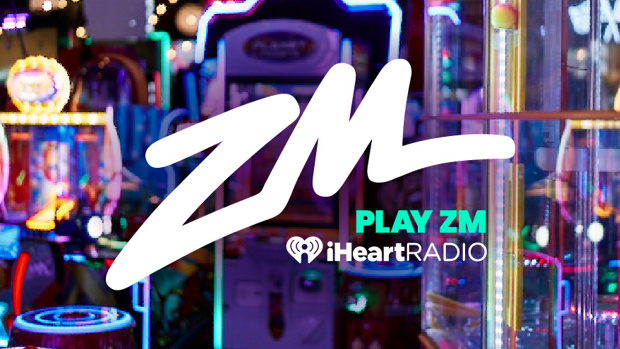 Mark Dye and Matilda Rice front Heartbreak Island, NZ's raunchiest reality show yet. They tell NZ Herald journalist Chris Schulz just what a free-for-all it's going to be.
The sun is shining. Smoothies have been delivered. Coffees are ordered. She's on the decaf with coconut milk, he's on the full strength, also with coconut milk.
Chit-chat with Mark Dye and Matilda Rice is flowing nicely, so it seems like the perfect time to ask the glowing pair about their new jobs hosting TVNZ's raunchy reality show, Heartbreak Island.

Let's start with an easy one. How about: "What was your day-to-day life like on the show?"
Whatever response you're expecting, it's definitely not this.
Mark: "We'd wake up each morning and go and find out what happened overnight, mainly to see who had had sex with whom."
Matilda: "Every morning we were like, 'Oh my god - what happened?'"
Mark: "At breakfast, so, 'Who went down on whom? And what happened at 3.30am in which bure? I thought he was having sex with ... oh, really?'
"You'd have all these conversations and slowly piece the evening together."
Welcome to the untamed, uncut world of Heartbreak Island, a show that depicts Kiwis doing the deed and seems destined to take New Zealand reality television into completely uncharted, and incredibly shallow, waters.
The format works like this: 16 mostly white people with gym-honed abs and bikini-ready bodies show up in Fiji; they're given pictures and short descriptions of each member of the opposite sex and asked to choose their top three; based on those decisions, they're paired up and moved into bures (straw huts) to begin living together.
So far, so superficial. So let's pause here and ask the hosts another question: just how hot are contestants such as Julius and Josh and Shayna and Gennady?
"They're ridiculously hot," replies Dye. "They're stupidly hot. They look like the cast from a British or American reality show. They're all hot. The girls are stunning, the guys are ripped to shit."
Rice agrees: "The guys do not mind a gym sesh, eh."



All that beef, brawn, bronzer and blush is competing for $100,000 in prize money, awarded to the last couple standing. The money, along with cameras constantly rolling, makes Heartbreak Island sound like a combination of Married at First Sight, Big Brother and Jersey Shore.
Dye says that's the case, with a touch of Wipeout thrown into the mix thanks to a series of physical challenges that puts couples through their paces. We're talking obstacle courses and eating competitions, the tried-and-true tests for every new couple.

But Heartbreak Island gets really interesting with something called "passion plays" - basically approved partner swapping. It's the moment contestants can choose to leave their partner and move into a bure to share a bed with someone else.
When that happens, the results can be brutal, and both hosts say it makes for great viewing.
"Something would go down and we'd leave set to walk down to the green room," says Dye. "We'd be like, 'Argh, I can't believe this has happened.' We lost the plot ... we were like giggly little school girls yelling and screaming so much that we got told off. They could hear us through the walls."
Those walls do a lot of talking. Rice says she didn't think modest Kiwis had it in them to make a sex-driven reality show to measure up to overseas rivals such as Geordie Shore. But as all that partner-swapping reveals, Ruby and Kelsey and Kristian and Izaak were more than up for it.

"The Kiwi way is to be super modest but these guys were just straight into it," says Rice. "They really gave it their all, talking about each other, swapping partners [by] probably day three."

They took things so far that Heartbreak Island is airing an "uncut" episode late every Friday night to go with its weekly episodes. "It's the first thing people want to know," says Dye. "Did people have sex? Did anyone hook up? People love it."
This is Dye's first stint at hosting a TV show, but he's had plenty of radio experience from ZM and Newstalk ZB so he seems like a safe bet. He calls Heartbreak Island "the best job I've ever had ... it blew everything out of the water".
Rice, however, is an expert. She won the first season of The Bachelor NZ, and is about to marry her hunk of paleo-fed man from that season, Art Green. So she knows exactly what Harry and Ella and Tiffany and Weiting are in for.
"Those kind of things really bond people together quicker than you usually would in everyday life," she says. "It's an intense situation: you're living together for six weeks, you're spending way more time together than you normally would."
Because she's been on their side of the camera, she found it difficult to keep her distance. "If someone was upset, I wanted to hug them," she says. "It's tough but you're getting manipulated 24/7. I could see both sides."
Ah yes, the manipulation. It's time for a tough question: how much of the show's passion and bed-hopping was driven by alcohol, the typical fuel for horny 20-somethings?
Dye says it was surprisingly little. "There was a little bit of alcohol in the evening, a few drinks," he says. "There were restrictions so it didn't get out of control. Nobody was smacking each other in the face or pulling each other's hair."
RELATED: Meet the 16 Kiwi singles ready to steam up our screens for Heartbreak Island

Instead, the hosting duo say they were constantly amazed by how far contestants like Georgia and Tavita and Stacy and Joshua were willing to go.
"I expected a whole lot more manipulation and curve balls and producers pushing for this and that, but there was no need to fake or force things in a particular direction," says Dye.
"They did it to themselves."
That they did. And that means Heartbreak Island is here, it's a thing, and it's really, truly happening. New Zealand, consider yourself warned.
Our very own Producer Caitlin had a speed dating session with the boys of Heartbreak Island and here's a teaser of what went down:
Heartbreak Island premieres Monday 11 June, 7.30pm on TVNZ 2. Airing Mon-Weds.
This article was first published on nzherald.co.nz and is republished here with permission.
Take your Radio, Podcasts and Music with you