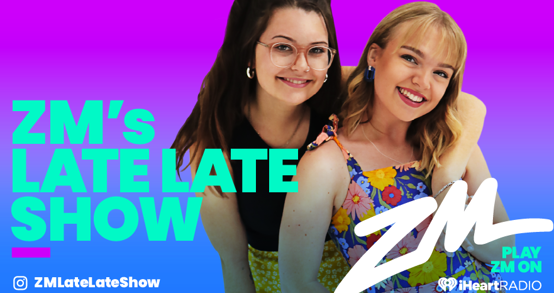 The newest addition to the ZM whānau, Meg Wyatt and Ella Shepherd bring you ZM's Late Late Show! 
Two interns, sharing a mutual love of Harry Styles, wine tasting, and 9pm bedtimes, plucked from obscurity and thrown straight into the deep end, what could possibly go wrong? 
Whatever's keeping you up - we'll keep you company, Weeknights 10pm - 12am. 
Laugh with us or at us on Instagram - @ZMLateLateShow 
(YTG) 
Latest from ZM's Late Late Show