Saturdays with Storme & Celia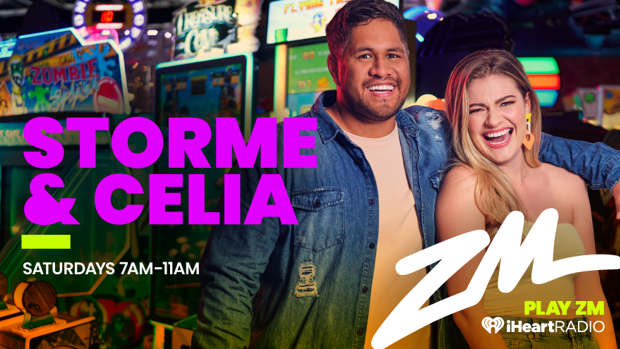 Your Saturday mornings just got better - introducing ZM's Storme & Celia, with you from 7-11am.
Out of their list of achievements, including Storme helping Maui pull Aotearoa up out of the sea and Celia splitting the atom, ZM's Saturday Breakfast show will rank as their second greatest (just after their discovery of gravity).
One is a self-appointed Sonny Bill Williams doppelgänger (probably related as well), and the other is convinced she'll make it to Broadway.
If you want more you can find them on iHeartRadio with their podcast A, B or C? and follow them on Instagram here.
Latest from Saturdays with Storme & Celia