Fletch, Vaughan, and Megan's top picks to binge this long weekend!
Publish Date

Friday, 31 May 2019, 10:19AM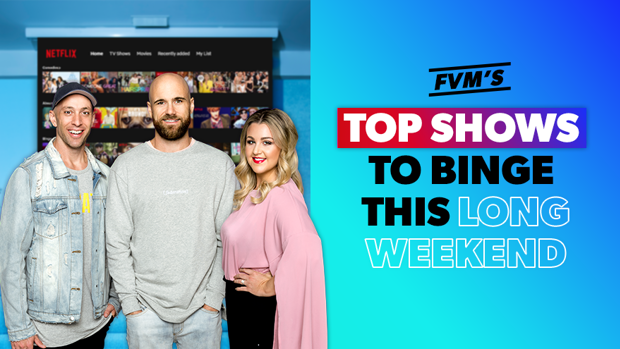 Fletch, Vaughan, and Megan gave us their top picks to binge this long weekend!
(And with this weather, we're going to be running out of options!)
Check out theirs below:
Dead to Me
Dead to Me is about "a powerful friendship that blossoms between Jen, a tightly wound widow, and Judy, a free spirit with a shocking secret. Streaming now on Netflix.
The Handmaid's Tale
Binge seasons 1&2 ahead of the release of season 3 next week on Neon! 
Set in the near future, fertility rates collapse as a result of sexually transmitted diseases and environmental pollution. The government of Gilead establishes rule in the former United States in the aftermath of a civil war, and puts in place roles for women who can have children and who cant.
What/If
Wallace, who is burned out from a string of failed relationships, forms an instant bond with Chantry, who lives with her longtime boyfriend. Together, they puzzle out what it means if your best friend is also the love of your life. Streaming now on Netflix!
Wanda Sykes - Not Normal
Wanda Sykes is back with another hilarious comedy special full of laughs and love on Netflix.
Chernobyl  
All four episodes of the mini-series are now on Neon.
Chernobyl dramatizes the true story of one of the worst man-made catastrophes in history, and tells of the brave men and women who sacrificed themselves to save Europe from unimaginable disaster.