Ariana Grande's secret message in her Pete Davidson song
Publish Date

Monday, 10 December 2018, 9:13AM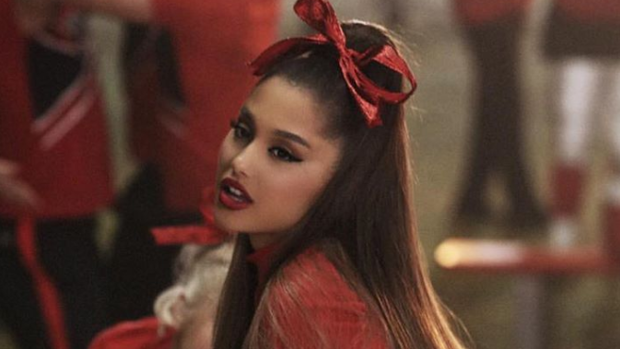 It seems like the whole world is obsessed with Ariana Grande at the moment and it's fair enough - her latest track 'Thank U, Next' is the ultimate break-up track. 
But before she experienced her most recent break-up with Pete Davidson. she released a track named after her fiance. 
The song, 'Pete Davidson' revealed how deep in love Ariana was with Pete, including lyrics like 'And I know you know that you're my soulmate and all that'.
RELATED: "I'm upset I even have to say this": Pete Davidson talks mental health after split from Ariana Grande
Now one fan has looked a little closer and found what looks like a discreet coded message that was right in front of us the whole time.
Twitter user and Ariana Grande fan @gracelbarry posted her revelation:
So, in summary, the song composition just says "bae" over and over and over again. Bae as in, 'before anyone else', 'baby', 'babe', 'my beloved', you know the drill.
If Ariana did this on purpose then it's a bloody clever move on her behalf!
Now we need to look up the chord progressions to every Ariana song ever to ensure we haven't missed any other hidden gems like this one!