WIN your RENT PAID for the rest of the year by rebooting our tunes!
Publish Date

Monday, 17 March 2014, 12:04PM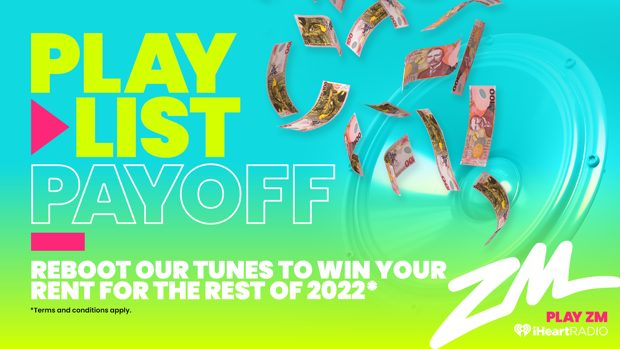 It's time for ZM's Playlist PayOff - we need you to reboot our tunes and you could get your rent paid for the rest of the year!
Because the prize is extra MAHOOSIVE this week, this rate our playlist will take a little longer than usual to get through – so we're making it worth your while with thousands of dollars in rent relief!
Five people will win their rent paid for a week, and one lucky person will have their rent covered for the rest of 2022! 🤑🤑🤑🤑🤑🤑
Every group of songs you rate gets you another entry in the draw.
It's honestly our listener's world and we're just living in it. No joke, what you tell us DIRECTLY controls ZM's playlist. We need to know which songs to play more of and which songs to throw in the trash!
We'd really appreciate your time besties 🥺
Thousands of dollars in rent relief is waiting for you – hit that link below!

👇👇👇
☝️☝️☝️