WIN 1 of 5 $100 cash prizes by rating our playlist!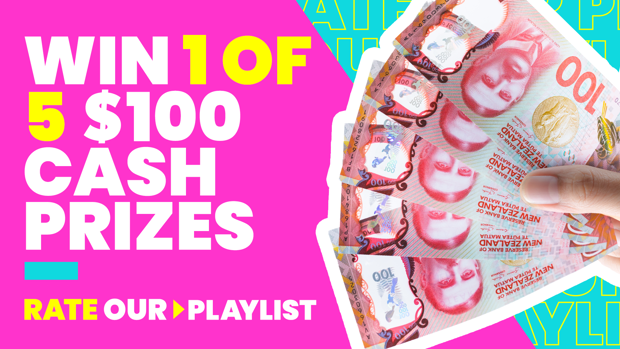 If you're anything like us, the opening weekend of Taylor Swifts The Eras Tour is living rent-free in your head - we were so stoked to send 2 lucky listeners to Arizona for the show, but also very jealous, cause damn it looked fun!
Our Tiktoks are popping off with Taylor content, and ZM is blasting her tunes on repeat. However, if this is not your style, and you'd rather be hearing the Biebs, Harry or Posty all day long instead... let us know!
You could be 1 of 5 lucky bunnies walking away with $100. 
Get voting below to win. 
Thanks queens!

👇👇👇
☝️☝️☝️
Take your Radio, Podcasts and Music with you