Publish Date

Wednesday, 7 September 2016, 1:52PM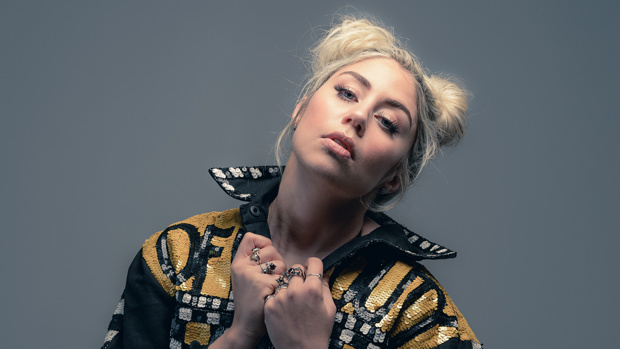 Theia first started turning heads when she was performing under her moniker Plum. In September 2015 her track 'Silver Second' – produced by Alex Hope (Troye Sivan, Broods) - started creating a buzz. It quickly became a firm 'blogosphere' favourite and established her as 'an artist to watch'. Now, with a new stage name, and having spent countless hours locked away in studios creating more music, Theia is poised to capture the attention of the pop world. But before all is revealed, she's allowing a first glimpse of the magic that's to come, with the release of 'Roam'.
Produced by Josh Fountain (Leisure), the song is indicative of the ethereal, glitter-pop sound, with hints of electronic music and RnB, which runs through much of Theia's material. It's also in keeping with her focus on sharp and meaningful lyricism, which sees the young artist write about the angst and bliss of youth, love, heartbreak, identity and finding yourself.
"I had back-to-back trips away writing in studios. One week in Sydney, the next in Auckland. Living out of hotel rooms, walking back at dark under the city lights, feeling like a gypsy and lonely," says Theia. "My emotions - like the tides - would be continually up and down. I realised I had to get to the place where I was so at peace and strong in myself that it didn't matter where I was, or the circumstances, I was at home. Hence the lyric – "everywhere I roam is home"."
Take your Radio, Podcasts and Music with you