Publish Date

Wednesday, 27 May 2020, 2:40PM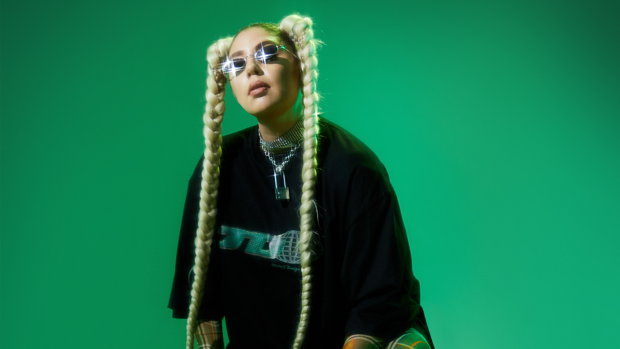 Theia is back on Local's Only this week, with another tune to blast on repeat
'Celebrity' is Theia's fourth and final song from her recent mixtape, titled 99% Angel.
Theia's unmistakable vocals, set against an epic and edgy soundscape with hard-hitting lyricism, 'Celebrity' is the mixtape's tour de force.
"It's all about the idea of selling your soul to the cult of celebrity - people who would do anything to be seen as famous or successful even if it means losing themselves in the process," explains Theia
The concept for the song's video takes its inspiration from the dark fantasy subgenre and was developed across continents, laptops and iPhones – with Theia in Sydney and the film's DOP Nas Nixx (an emerging photographer in LA's fantasy scene) in the United States.
"My vision for the video was for this elf-like girl to be tainted by groupies and the glam Hollywood, as she transforms into a succubus," says Nas. "The greed takes her soul; she's surrounded by groupies but she's still lonely," adds Theia.
Check Theia out on socials:   Instagram   Facebook   Twitter
Take your Radio, Podcasts and Music with you