Publish Date

Wednesday, 30 May 2018, 11:11AM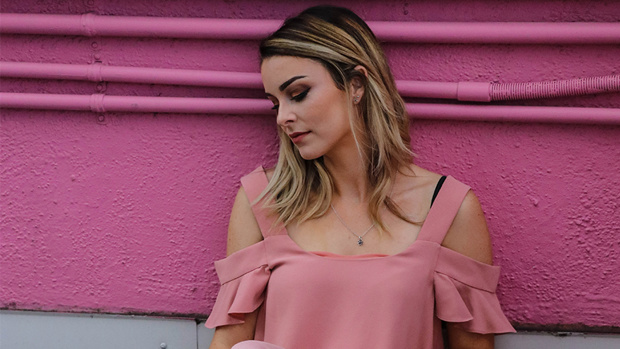 A "melancholic view of an OE" has inspired Christchurch, New Zealand singer-songwriter SHAYNA's new single Miles Away. "Travelling the globe with a sole companion and seeing the best and worst in each others characters as you are both exhausted, low on money and feeling like outsiders who don't fit into the fast-paced rhythm of a foreign city."
Miles Awaywas co-written by M Basa (Aloe Blacc, Paxton Ingram & Lucian, also worked alongside producers such as Danny D (Beyonce, Rihanna, Ne-Yo), produced by top Auckland producer Josh Fountain (MAALA, Leisure, Theia, Kids In Space), and is leaps & bounds from Shayna's singer-songwriter beginnings.
An established full-time touring & playing musician in Christchurch, Shayna has spent the past two years purely focused on writing and developing her songs, and crafting her sound, whilst collaborating with the likes of Alex Wildwood (SACHI, NIKA), Matthew Young, Dave Baxter (Avalanche City) & M Basa. The result is an electro-pop breakout track with strong melodies, glittery pop production and hints of r&b, held together by vocals often described as a stunning mix between soft and powerful.
Released on 13th April 2018, Miles Away has already featured on both Apple Music's Best of the Week & The A-List: Pop playlists, and Spotify New Music Friday: AU & NZ.  The single quickly shot to the #10 in the Spotify NZ viral tracks & #2 on the Official NZ Top 40 Music Heatseekers Singles Chart on its first week of release.
The accompanying music video was filmed and directed by award-winning New Zealand director Shae Sterling, with support from NZ on Air, and features an array of contrasting Northland backdrops; white sand beaches to night waterfalls, and is the perfect aesthetic fit. Shayna is setting her sights high with Miles Away and is an artist to watch.
Take your Radio, Podcasts and Music with you