Publish Date

Thursday, 26 April 2018, 11:19AM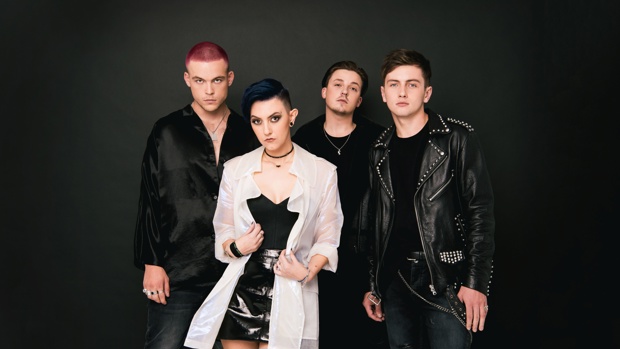 Auckland-based four piece group Openside have made their 2018 debut with the release of their empowering new single and stunning companion video 'No Going Back', with the video premiering on Alternative Press.
Watch the video for 'No Going Back' here
The single signals a further refinement of sound for Openside. Drawing on influences from epic 80s and 90s power ballads, the band wanted to create something that felt both mournful and triumphant – reflecting on closing one chapter of your life and being ready to open another. 
Written at Golden Age Studios in Auckland with producer Josh Fountain (MAALA, Leisure, Thomston) and songwriter Dave Baxter (Avalanche City), vocalist Possum Plows drew inspiration for the song from a recent phone conversation with an ex. "I was staring at the ceiling in my bedroom when my ex's name flashed up on my phone screen," says Possum. "I felt like I'd been living in limbo for the six months since we separated, trying to muddle my way through understanding if our future was going to be together or apart. After hanging up the phone I realised it was well and truly over and within a matter of hours started writing what would become 'No Going Back'.
WATCH: Openside perform 'No Going Back' acoustically at ZM
The new single follows on from Openside's breakthrough single 'I Feel Nothing' in 2017, a track that shot to number one on the New Zealand Viral 50 Spotify chart upon release, with its video seeing over 80,000 views on YouTube.
Take your Radio, Podcasts and Music with you