Locals Only- Georgia Lines 'Monopoly'
Publish Date

Tuesday, 23 May 2023, 1:13PM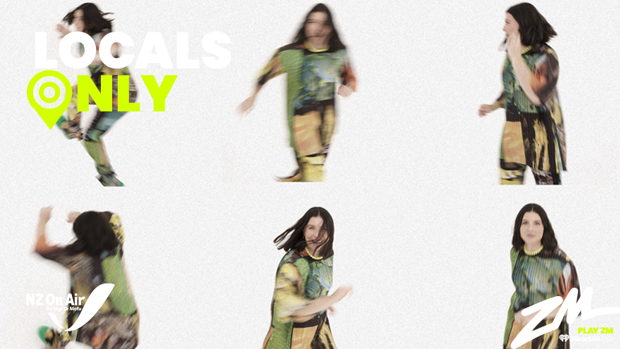 Award-winning artist, Georgia Lines releases her first single of 2023 - 'Monopoly'
This absolute tuuuunnnnneee encapsulates the iconic vibe of the 80s/90s pop: an infectious baseline, punchy drum hits and a captivating groove. In her signature style, Georgia has infused her latest track with impeccable harmonies and a soulful flair, showcasing her exceptional vocal range and control. which she worked on with the same producer as Kelly Clarkson, Demi Lovato and Ellie Goulding.
"I wrote 'Monopoly' about a vivid memory I have as a young child (around 8yrs old), camping here in NZ and playing a game of Monopoly with my family," says Georgia. "As it often happens in life... things were going really well; I was winning in the game, buying all my property, collecting my money...feeling really stoked with myself. All of a sudden things changes and I lost everything. I went on to have a full meltdown, not coping with the fact that I had lost. Safe to say, this was the last time I played Monopoly."
It's easy to understand why some of the biggest players in pop music are wanting to work with the independent artist. She's is recently back from Austin, Texas, where she performed at the opening party of the tastemaker festival South by Southwest. The Mt Maunganui local shares the same US agent as Coldplay.
She was named the Best Breakthrough Artist at last year's Aotearoa Music Awards where she was also nominated for Best Pop Artist alongside our global superstars Lorde and BEENE.
 Give Georgia a follow on her sosh med: Facebook | Instagram | TikTok 
Take your Radio, Podcasts and Music with you