Publish Date

Monday, 4 July 2022, 11:45AM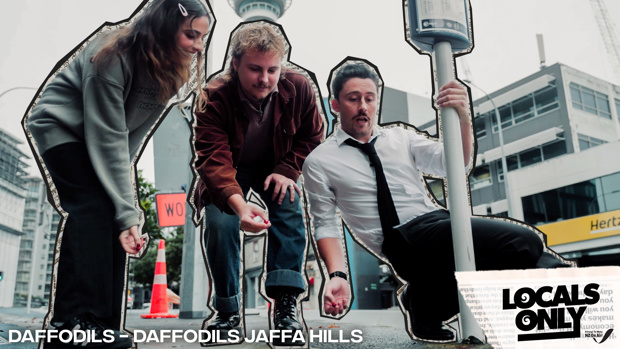 On this week's episode of Locals Only, Daffodils join Tom Harper in the Locals Only Lounge!
This week's games included arts & crafts, jaffas and dillies... Make of that what you will...
Annnnnnd Daffodils have just announced their NZ Tour with The Lazy Eyes!
Tickets on sale now from www.undertheradar.co.nz
Huge thanks to NZ On Air!

Listen to the full ep below. New bands, new eps dropping fortnightly!
Take your Radio, Podcasts and Music with you