Locals Only - Corrella 'Whisky'
Publish Date

Monday, 29 May 2023, 3:16PM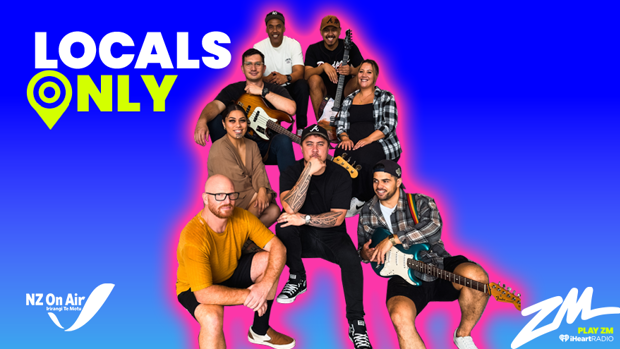 Aotearoa 7-piece Corrella have released their much-anticipated debut album road from 26 + new single 'Whisky'! 
Corrella's debut album, 'Road from 26' is an eclectic mixed-genre experience, weaving together elements of reggae, funk and soul.  
"We're super excited about the album," says lead singer, Pipiwharauroa, "we've got genres and songs on there for everyone. It reflects our diversity. Not only in music but in culture. We want people to be united in listening to this album. One Aotearoa."
New single 'Whisky' is a super fun, upbeat roots-reggae track with a fast-driving beat and fantastic horns. As the first track of the album it brilliantly sets the scene, reflects the high energy of the band, and will no doubt get people moving.
Named for the Navy house where the band was created, 26 Corrella Road, near the Devonport Naval Base where the group met and formed - ROAD FROM 26 is a powerful, modern and outright vibe that takes you on a journey from Corrella's past to present. 
The group's first full Te Reo Māori Waiata, featured in Waiata Anthems 2022. They released their debut single 'Summertime in Aotearoa' in late 2020, which quickly made it onto the NZ Music charts. They then went on to release their debut 5-track self-titled EP in 2021, with an impressive three tracks off the EP making it onto the NZ Music Charts. The band have live shows in the works and are on the One Love 2024 lineup. 
Stay up to date with the happs of Corrella - Facebook | Instagram | YouTube  

Take your Radio, Podcasts and Music with you