L.A WOMEN - Hurricane Love
Publish Date

Tuesday, 17 January 2017, 10:23AM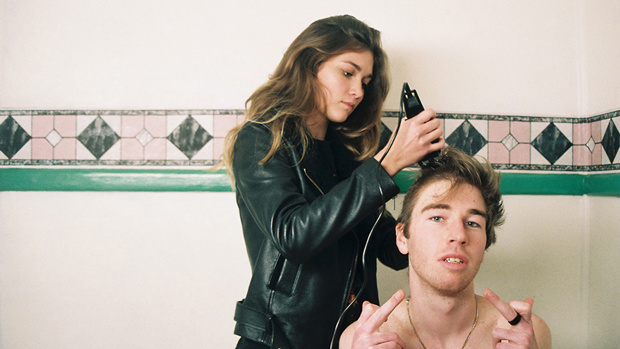 Captivating an audience with the release of their independently released debut track 'Hurricane Love', L.A WOMEN have started their career with a song that people fall for as soon as they hear it. The trio have only released one song to date and are waiting to release new singles once the dust has settled from their first release.
Band members Jake Schdroski and Zac Emerson are cousins, and started playing music together from the age of 7. Growing up in a small town in the Wairarapa they met Jesse Brown in primary school, who quickly became another family member, and have created music ever since. Growing up at the bottom of the world the internet allowed them to shape them selfs musically to create their sound. Essentially there sound became a product of the internet.
Online tastemaker blogs were the first to fall for Hurricane Love and they were quickly followed by Spotify listeners, who have listened to the track over 1,160,000 times. Following up on the heat from the song, the band created their music video which was shot in and around their home town and was premiered on MTV.
Don't take your eyes off L.A WOMEN as they release more music this year.
Take your Radio, Podcasts and Music with you