Publish Date

Tuesday, 7 March 2017, 1:34PM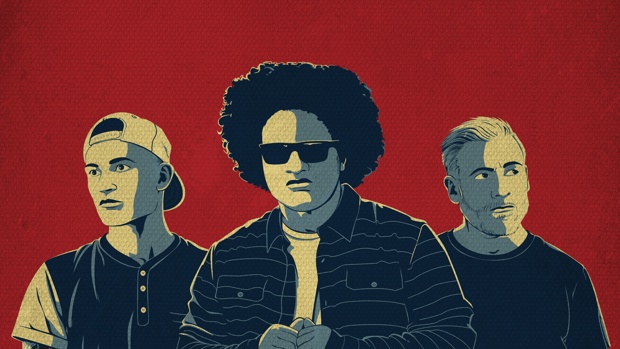 KINETIC is the brand new collaboration between Laughton Kora (KORA, Fly My Pretties), Shelton Woolright (Blindspott, I Am Giant) and Paul Matthews (I Am Giant, Stylus).
Their brand new single 'Invincible' was recorded in London and Auckland and mixed and mastered in Melbourne. The track is a timely homage to the feel good vibes of summer in Aotearoa New Zealand. "The origins of the song were started on the balcony of Laughton's home on a hot summer day and the lyrics are about the feeling of falling in love over summer and chasing the sun. It's supposed to bring you good vibes. You can't beat love under the sun" explains Shelton and Laughton.
This vibe is reflected in the accompanying video, directed by Paul Innes (thirtyonefortyone), which was shot in Mount Maunganui, one of our iconic summer beaches.
Take your Radio, Podcasts and Music with you