Jordi Webber - I'll Be Loving You
Publish Date

Wednesday, 12 October 2016, 1:42PM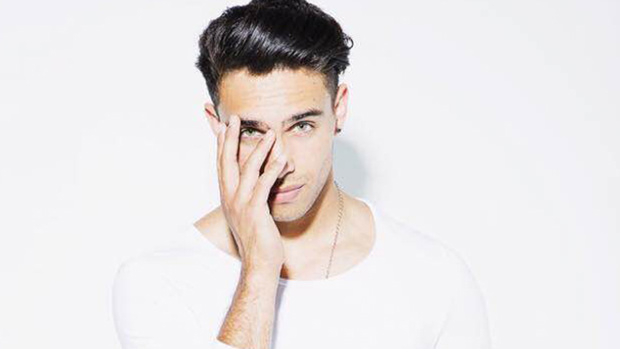 The song- 'I'll be loving you' is a real feel good/MJ/funky track. It has a good baseline, nice piano/guitar riffs, and it has a touch of JT in the bridge. So it has a good combo of retro and current sounds.
From Jordi himself: 
I love old school music because it makes me feel something, and it's clean, so I wanted to do a song that has that same effect on other people, but still has a current sound that suits today's industry :) I wrote the song with a writer called Em basa in an hour or 2 the day after I met him (cool little fact). Then a talented upcoming producer by the name of Rory Noble heard of me through the grapevine and asked to hear the song. He liked it, I liked his style, so he produced it, and we had a finished product.
About me - I am a Rotorua boy (ate Arawa) NZ Maori, and 22 years old. Growing up, I never wanted to do music, I always wanted to be an actor, so after high school I was in my first year of a Bachelor of performing arts and then randomly stumbled into an audition room for a Boyband that turned out to be Titanium. I was thrown into the music limelight with the NZ Boyband, and had a full time music career for 2 and half years. We toured, charted, headlined and had a great little career in NZ. Then I decided to have a change so I moved to Sydney to pursue some development. I worked 3 jobs in Sydney whilst undergoing a performing artist development course for a year and a half.
After that ran its course, I decided it was time to get serious about my career, so I moved back home (Rotorua) in May and started working on my craft by writing solo music and auditioning for tv roles. I started writing with a producer/writer Em Basa, and once we had a good catalogue of demos, I submitted a song to NZ on air, got funding, and recorded it properly with a video. The same time I got cast in a u.s tv program that starts shooting next month, so here I am ready to release my first song and start my acting career :)
I am shooting for a follow up single in January next year to start off the new year, and after that, work towards an EP release around March/April which is around the time I finish filming the TV show.
Take your Radio, Podcasts and Music with you